3ivx MPEG-4 5.0, based on the latest MPEG-4 specifications, is the most advanced QuickTime compatible MPEG-4 video compression technology for Mac OS and Windows. The 3ivx MPEG-4 5.0 release delivers high quality encoding and decoding facilities inside all QuickTime compatible applications.
Why use 3ivx MPEG-4 5.0 instead of Apple MPEG-4?

3ivx is up to twice as efficient as Apple MPEG-4. It produces the same quality video in half the size.
3ivx is up to five times faster at encoding.
3ivx is completely compatible with the Apple MPEG-4 Decoder built into and shipped with every copy of QuickTime 6.
3ivx is a faster and better decoder, but you don't need 3ivx to decode.

The encoding test was performed on a Dual G5 - 2Ghz. DiVA 1.0 was used in combination with 3ivx MPEG-4 5.0. The source video was an MPEG-2 file; size: 720x480 encoded to 720x400 with a bitrate of 150 KBytes/sec.



Multi Platform


| | |
| --- | --- |
| The 3ivx MPEG-4 5.0 codec has been equally optimized for the Windows and Mac OS platforms. | |

This makes 3ivx the ideal solution for multi-platform applications such as Multimedia Presentations on CD-ROM or on CD+.
Output Pure MP4 Video
3ivx MPEG-4 5.0 generates video that is playable in QuickTime 6 without the need for the 3ivx MPEG-4 5.0 codec to be installed. It also allows you to use the tools provided by Apple to "Pass Through" 3ivx MPEG-4 5.0 video into MP4 or 3GP files. [More on the Advanced Options]


The Five Encoder Modes

Single Pass - Constant Quality
Encodes the video in a single pass with a fixed quality. Video size can not be controlled or adequately predicted when using Constant Quality mode, although quality can be. [More]

Usage Example: Video Archival, Intermediary Encodes




Single Pass - Average Bitrate
Encodes the video in a single pass aiming to maintain an average bitrate. Although the algorithm is quite clever it can not produce the stunning video results which a dual-pass algorithm can, because it has no idea what video conditions will present themselves in the future. [More]

Usage Example: When you want good quality video and you don't want to or can't wait on a Dual Pass Encode.

Single Pass - Constant Bitrate
The constant bitrate mode will react quickly on bitrate spikes, lowering the image quality of the video and dropping frames if necessary. This is ideal for Live Broadcasting and Video Conferencing where the maximum quality in a constant bitrate is the most important concern. [More]

Usage Example: Live Broadcasting, Video Conferencing

What is Dual Pass?
Dual Pass encoding allows the encoder to produce the best possible video by performing two passes during encoding. On the first pass the encoder analyzes the video and collects detailed statistics. On the second pass the encoder uses the statistics from the first pass to make better coding decisions and to distribute the bitrate appropriately over the entirety of the video clip.


| | |
| --- | --- |
| 3ivx Crush is an application for Mac OS X that takes full advantage of 3ivx Dual Pass, allowing the user to do both passes in one go. | |
Dual Pass - Best Quality
Dual Pass Best Quality encoded video will normally have the best quality and most accurate bitrate. The encoder attempts to find the highest possible average quality and encodes the video to maintain that quality. [More]

Usage Example: Video-On-Demand, Multimedia Authoring
Dual Pass - Constant Bitrate
Dual Pass Constant Bitrate encoding allows the encoder to produce video as close as possible to a Constant Bitrate by performing two passes during encoding. [More]

Usage Example: Streaming

Interoperability
3ivx MPEG-4 has been compatibility tested with various MPEG-4 implementations. It can play back footage encoded with 3ivx D4, DivX 3, 4 and 5, Apple MPEG-4, Philips MPEG-4, XviD, Sorenson MPEG-4, MPEGSolutions MPEG-4 and others.

3ivx MPEG-4 video has been interoperability tested with QuickTime 6, Philips Platform4 Player, EnvivioTV and others.

Getting Started
You can download an evaluation version of the 3ivx MPEG-4 5.0 codec at the download section of this web-site. Technical support is available at the Support Section. We encourage everybody to participate in the discussions at the 3ivx Forums.

For Business inquiries, please use the contact form.
Licensing
We work together with MPEG-LA to offer our partners and clients a streamlined business model to use and work with MPEG-4 Video.

For more information regarding project development and volume licensing, please contact us.


Technologies
Mac OS
3ivx Crush
3ivx Crush provides everything you need for converting MPEG-1 and MPEG-2 files to the MPEG-4 format

DiVA
Transcode MPEG-1 and MPEG-2 Video to MPEG-4 using DiVA under Mac OS X
DivX Doctor II
Convert AVI videos to MOV files to correct stuttering sound and jerky playback on Mac OS.
User Scenario
Vodafone has opened an Action Store in Lisbon, Portugal. In the store, 19 24" TFT displays show on-demand streams and live broadcasts.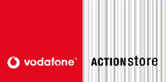 The system runs on 2 Apple XServes running QuickTime Broadcaster, encoding MPEG-4 using the 3ivx MPEG-4 5.0 codec, 1 XServe with the QuickTime Streaming Server and 19 Windows Clients using 3ivx MPEG-4 5.0 Decoders for QuickTime.